Meagan Duhamel, a two-time world champion skater has been vegan since 2008, and is representing team Canada and veganism at the Winter Olympics in South Korea.
Duhamel became a vegan in 2008 after reading a book called 'Skinny Bitch'. Since then, health and nutrition has become a passion for her.
I am an animal loving vegan, a yogi, a holistic nutritionist and a wife. My passion for Figure Skating has been part of my life since I was 3 years old, but more recently I discovered a new passion: Healthy Living!

Since going vegan my skin is better. I feel more energised all the time. I never feel bloated after I eat. I just feel satisfied all around. I've naturally become a more compassionate person towards everything - animals and people."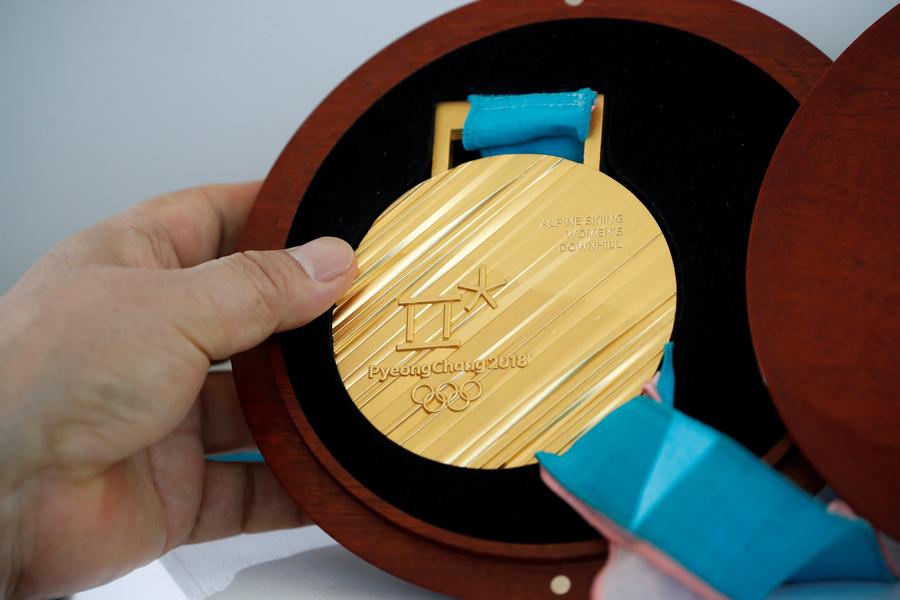 Duhamel gave an absolutely outstanding performance for the Canadian team and won Gold in the Pairs Team event, as well as another Bronze medal in the separate Pairs event with partner Eric Radford. They performed their near perfect Team Pairs routine to Adele's hit, 'Hometown Glory' and scored 148.51 points, helping to secure the Gold medal.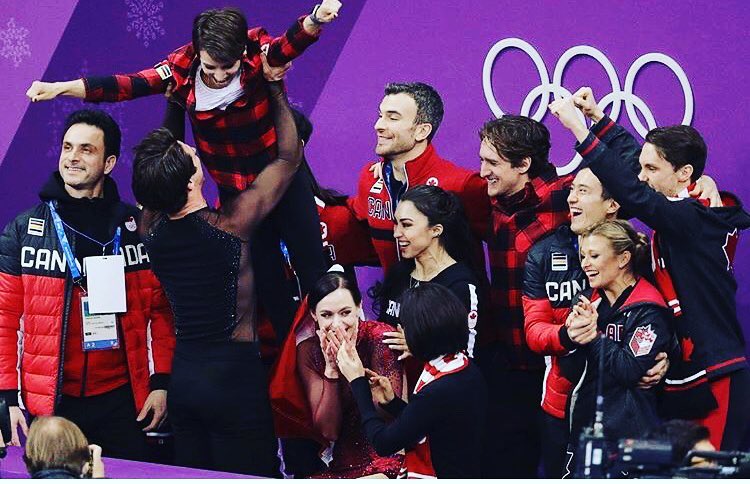 But Duhamel is also a hero for another reason.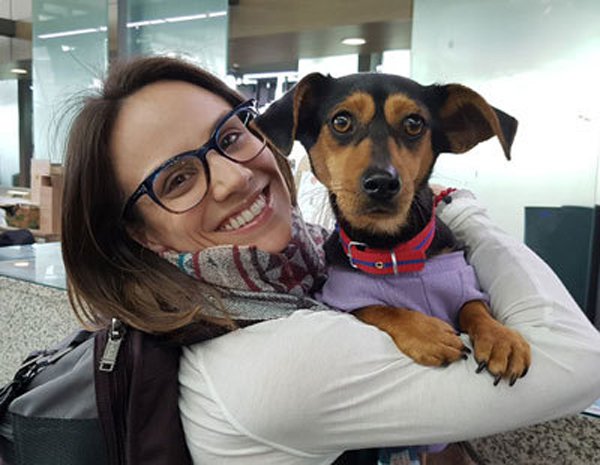 Prior to competing the vegan Olympic figure skater adopted a dog in Pyeongchang that was destined for the dinner table. This is actually the second dog Duhamel has adopted - last February when she visited the country she adopted her first dog to save it from being eaten.

Dog meat consumption has a long history in South Korea, although demand is reducing as people become more aware of animal rights. The South Koreans who consume dog meat don't see any difference to people consuming pigs and cows in Western countries.
The BBC wrote that in 2003, approximately 4,000–6,000 restaurants served soups made from dog meat in Korea. The soups cost about US$10 while dishes of steamed dog meat with rice cost about US$25. The BBC stated 8,500 tons of dog meat are consumed per year, with another 93,600 tons used to produce a medicinal tonic called 'Gaesoju'.
The South Korean government ordered restaurants close to the Olympic Stadium in Pyeongchang to stop serving dog meat to avoid bad publicity for the country, however many have added it back to their menus as they say they're losing business.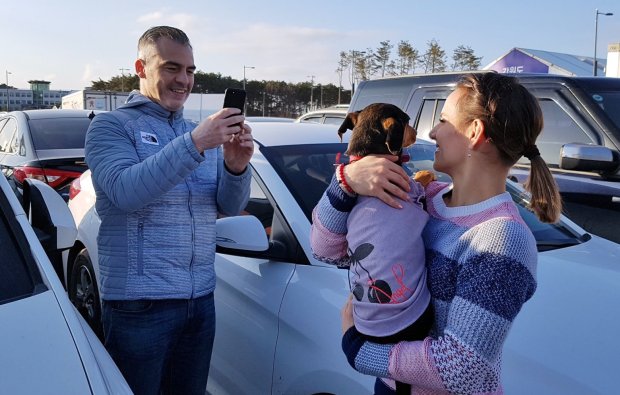 Earlier this week, the charity Humane Society International rescued around 90 puppies and dogs from a farm after charity workers persuaded the farmer to give up his trade. The dogs were being kept on a farm just 40 minutes away from the Olympic village.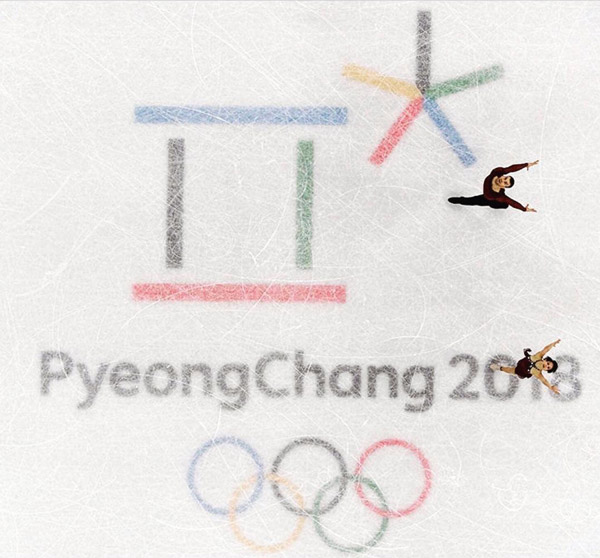 This really just goes to show - if you can perform as a top athlete without consuming any animal products - then why cause unnecessary suffering at all? Especially as these animal products are ultimately just hurting us as well - increasing the risk of heart disease, cancer, stroke and diabetes, and damaging the environment we're all living in.
Article updated 15th February to show that Meagan Duhamel won a Gold medal for her Pairs event within the Team event as well as a Bronze medal in the separate Pairs event. Congratulations Meagan!