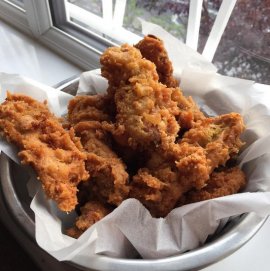 In January 2017 Fast food specialists Temple of Seitan will be opening up a permanent residence in Hackney, which will be London's (and maybe the world's) first 100% vegan chicken shop.
The restaurant will serve tubs of fried chicken-style food alongside sandwiches and vegan tubs of mac 'n' cheese.
But instead of being made from actual chicken, the produce is formed from 'seitan' a wheat-gluten meat substitute.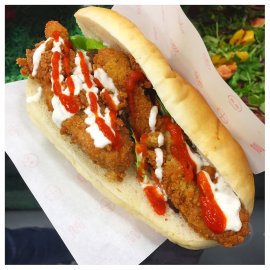 If you've never heard of seitan before, Rebecca McGuinness from Temple of Seitan gave this explanation: "Seitan is a meat alternative made from wheat protein powder. It can be made with gluten flour, water and seasonings that best emulate the flavours of the meat you are trying to replicate. We make all of our own seitan from scratch."
"We started making fried chicken as we saw there was a gap in the market and because it was one of our favourite foods before we were vegan," she said.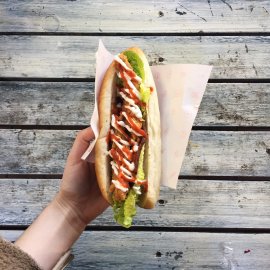 "A lot of people say they would go vegan or vegetarian but they would miss this or that, but most people say they would miss chicken."
"There are so many chicken shops in London so we felt that if there was a vegan alternative, it may persuade people to give it a go, and if they liked it maybe they would change their minds about what they perceive vegan food to be."
The fried chicken can be ordered in a sub, as strips or as popcorn chicken.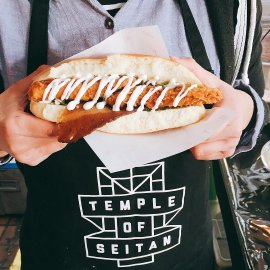 Seitan, also known as 'vital wheat gluten' contains no cholesterol and negligible saturated fat.
And for those people mistakenly thinking vegans don't get enough protein, seitan contains far more protein than chicken. Depending on how the seitan is made it can contain 75g of protein per 100g, so typically three times more protein than chicken.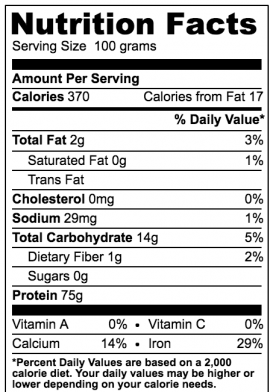 Nutrition data for seitan / vital wheat gluten.
With more than half a million people in Britain now following a vegan diet and more people switching to the ethical lifestyle every day, the shop couldn't be coming sooner.