The vegan food revolution sweeping the UK has received a further boost as Tesco have just launched its first ever range of 'wicked' plant based dishes, designed to "unleash the mighty flavour of plants".
Wicked Kitchen aims to please not just vegans but consumers who are increasingly looking for healthier options.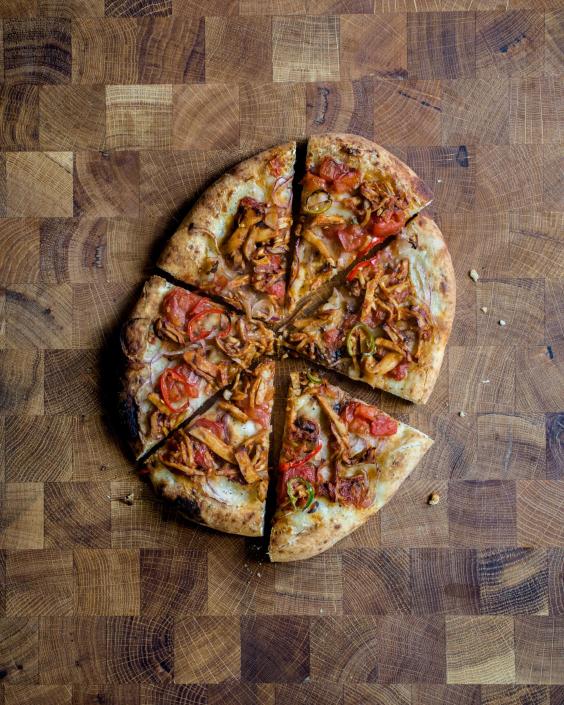 Tesco partnered with pioneering chef, Derek Sarno, to create 'Wicked Kitchen' – a new range of irresistible meals that celebrate everything that's 'wicked' and tasty about plants.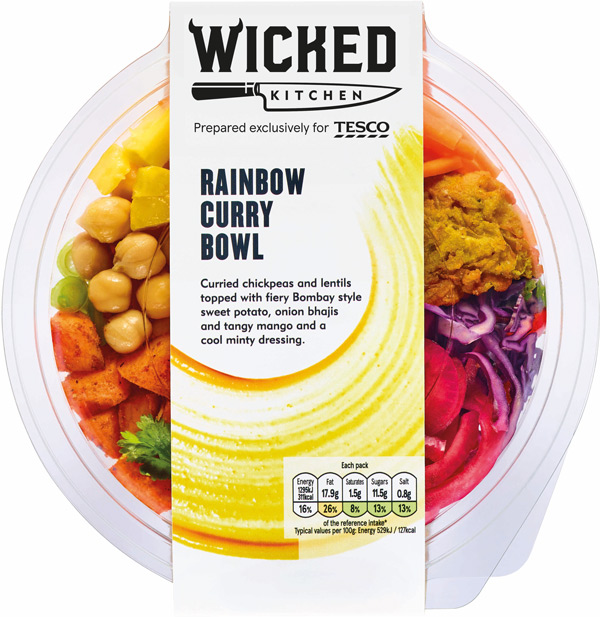 Chef Derek Sarno, who has a wealth of experience in creating delicious plant-based food, has the title of Executive Chef-Director of Plant-Based Innovation at Tesco and was previously the Senior Global Chef at Whole Foods market.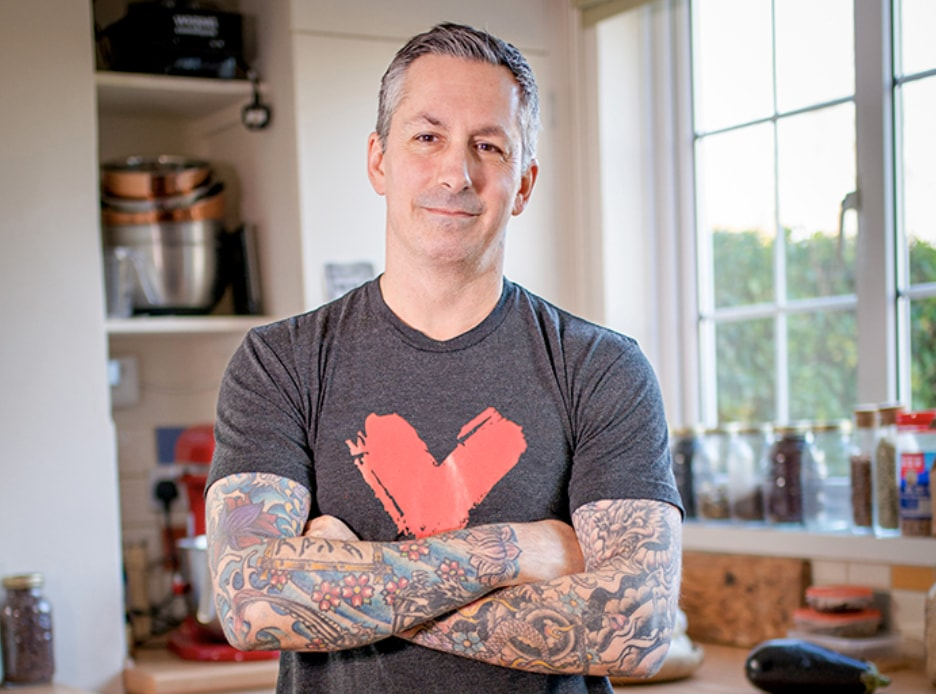 Chef Derek Sarno - Tesco's Director of Plant-Based Innovation
From crispy carrot 'pastrami' to wicked barbecued 'shrooms and Sourdough Pizza, the vibrant wraps, meals and salads have all the zing, punch and crunch to encourage Brits to eat more veg – and they're available at a great price too.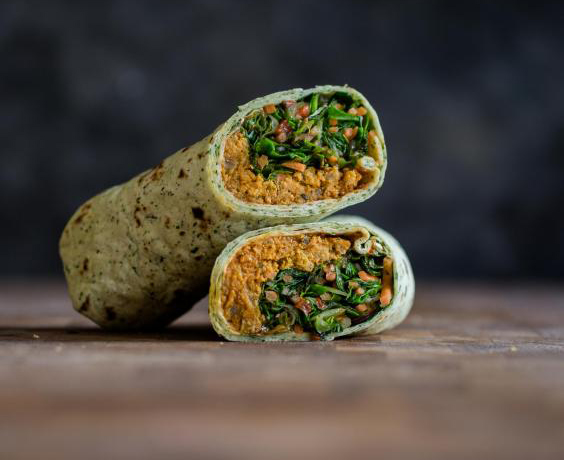 Chef Derek was disappointed with the lack of tasty plant-based food when he arrived in the UK:
"When I first arrived in Britain from America I was hugely surprised at how little choice there was for vegans and those considering a lifestyle change.

"For too long, vegans have been overlooked, with many offerings that are available seemingly created to appease rather than truly please.

"Wicked Kitchen plans to change all that and I'm proud to work with Tesco and offer all its customers delicious meals to get them on board with this growing foodie revolution."
The exclusive range includes 11 ready meals and 9 food to go options, perfect for lunch or dinner.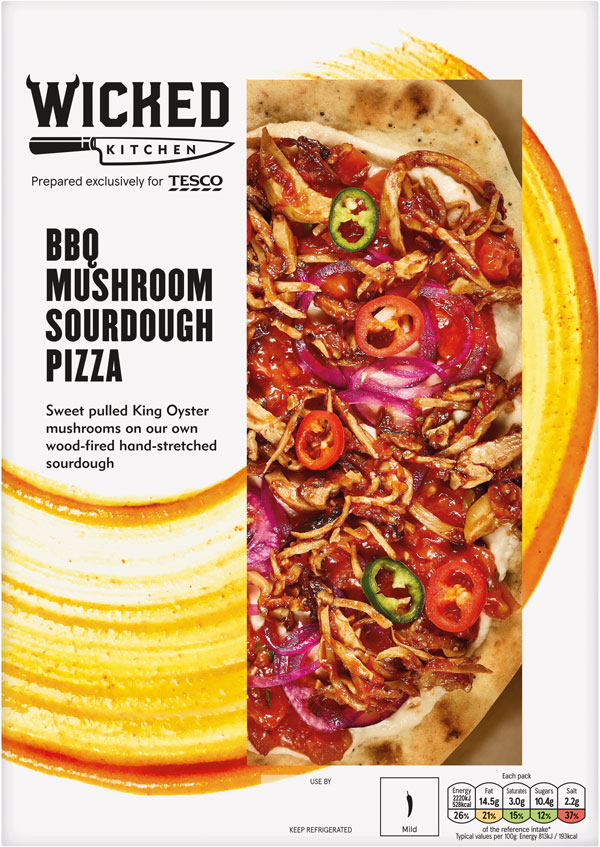 Sarno believes 2018 will see big changes in choice for vegans and those looking to eat more plant-based foods:
"This is the year that we will see a major shift in food service offerings - and we're leading the wave.

"The commitment and stance Tesco has taken by supporting the exciting launch of Wicked Kitchen is just amazing!

"The demand for more options throughout the retail 'grab and go' market is there.

"We are already seeing chains such as Starbucks, Pret A Manger, and smaller retailers embrace growing demand.

"Accessibility will no longer be a barrier for anyone wanting to embrace a healthier and more compassionate way of eating that actually tastes amazing and isn't just boring and bland.

"This is here to stay and, and it's far beyond a trend. This is a very exciting year ahead and there's lots more to follow.

"This is just the beginning."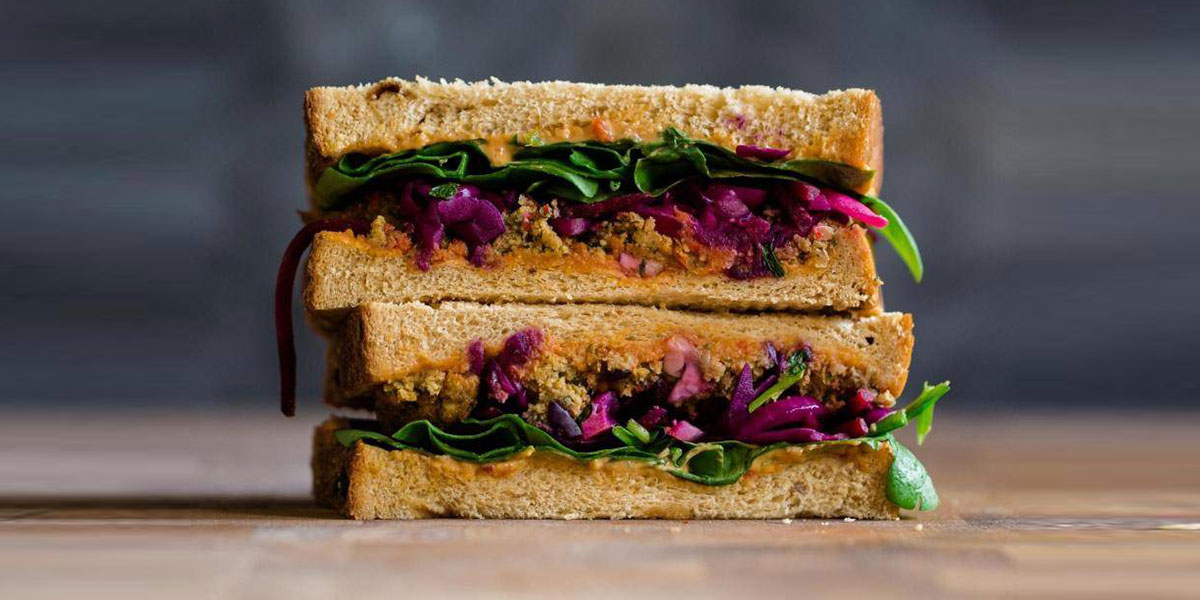 A spokesperson for Tesco stated that a a third of the UK population now identifies themselves as "flexitarian", and the number of those cutting back on animal products and following a plant-based diet is set to increase by 10 percent this year.
The new range gives plenty of variety:
SANDWICHES AND WRAPS

Carrot Pastrami-Spiced Wrap, 270g, £3.00
Beetroot tortilla wrap power-packed with crisp, punchy carrot and a vibrant vegetable mix.

Sweet Potato Pakora Wrap, 270g, £3.00
Sweet potato pakora, fire-roasted red pepper, crispy carrot and creamy Sriracha vegan mayonnaise in a tortilla wrap.

Smashin' Pumpkin Falafel Sandwich, 249g, £3.00
Not your ordinary pumpkin falafel - dressed with punchy vegan harissa mayonnaise, crunchy vegetables and roasted red pepper hummus on tomato bread.

SALADS

Rainbow Curry Bowl (GF), 245g, £3.50
Wicked colourful curried pulses with fiery sweet potato, onion bhajis, fragrant mango and a cool minty dressing. This one's gluten free.

Moroccan-Inspired Bowl, 179g, £3.50
Turmeric bulgur wheat salad, spiced beetroot, tangy pickled red cabbage and roasted red pepper hummus.

READY MEALS

Wicked Teriyaki Noodles, 296g, £4.00
Teriyaki-style noodles with press-roasted cluster mushrooms, sweet 'n' savoury glaze, Asian-style vegetables and tangy lime to finish.

Naked Burrito, 400g, £4.00
Pulled king Eryngii mushrooms roasted in a blend of Mexican inspired spices and jalapeños.

Nana's Mushroom Bolognese, 400g, £4.00
Slow-braised meaty eryngii mushrooms and vegetable linguine in a legendary secret sauce from Derek's grandmother's recipe.

PIZZAS

Caponata Sourdough Pizza, 280g, £4.00
Wood-fired sourdough, aubergine and caper caponata and a pop of zingy salsa verde.

BBQ Mushroom Sourdough Pizza, 300g, £4.00
Pulled king oyster mushrooms and spice on wood-fired hand-stretched sourdough.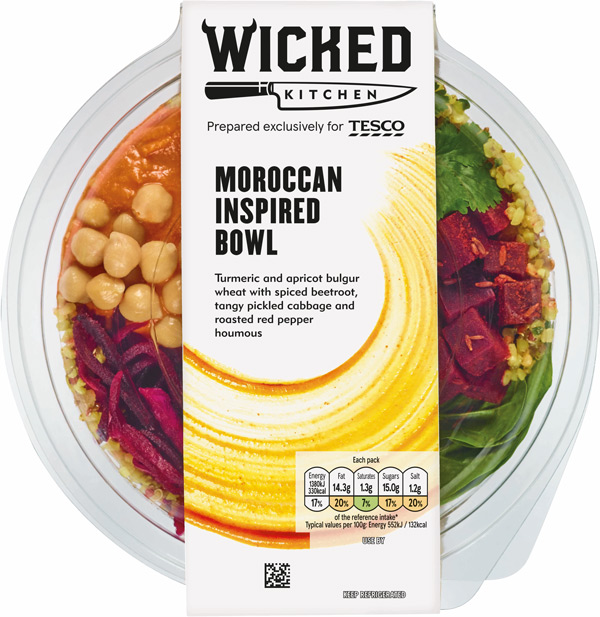 The Wicked Kitchen range launched on January 8th and is available in 600 Tesco stores nationwide in the UK.
The range is likely to be in high demand as the number of vegans in Britain has risen by 261 percent in the last 10 years and a third of the UK now identifies as "flexitarian".
Meanwhile, Tesco reports that the demand for chilled vegetarian ready meals and meat substitutes has soared by 25 percent in the last year alone.