A very popular Italian pizzeria based in London, UK has just announced that they've successfully eliminated all animal products from their menu.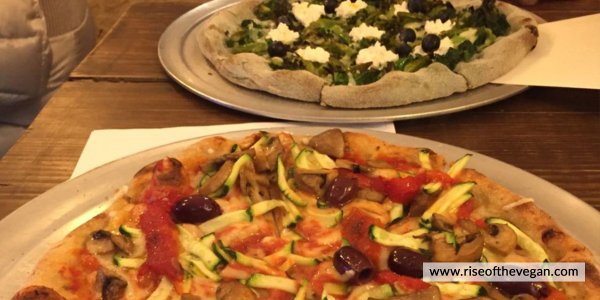 We spoke with owner of PickyWops Pizzeria Cristiano Vitelli, who revealed that after learning more about the meat and dairy industries he went vegan at the beginning of January and then started to introduce more vegan items to the menu.
Vitelli explained that as soon as the other owner, Andrea Moro, also went vegan they were both so repulsed by the thought of serving dairy and meat to their customers they decided to work hard on eliminating all animal products as quickly as possible.
"We just can't stand by and watch, we want to be part of the change. We can't keep doing what we believe is wrong, and we want our restaurant to be part of the change too, because we truly believe that everyone needs to change. We are very happy now we are no longer selling meat and dairy."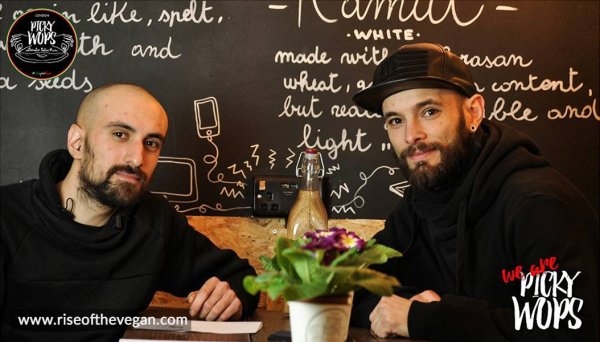 "Just because we've always done something doesn't make it right. We believe that nothing can justify violence and we want to give our contribution and prove that there is an alternative way based on compassion, sustainability and in our case TASTIER!!!"
The pizzeria is in a great location - just a short walk from GreenBay, the completely vegan supermarket in Fulham and are also open for home delivery in the surrounding area through Deliveroo, UberEATS, Amazon Restaurants and QuickUp.
This is the latest business to go vegan after learning more about the awful practices that happen within the meat and dairy industries.
PickyWops joins the popular London cafe which recently ditched dairy, and across the Atlantic in New York a 90-year-old dairy giant completely ditched dairy last month and now sells a range of (fully vegan) plant-based milks instead.
With heart disease being the leading cause of death worldwide it's also great news for our health, as a recent study published in the Journal of the American College of Cardiology showed that plant-based proteins are significantly more heart-healthy compared to animal protein. In fact, a study showed that the global adoption of a vegan diet would save more than 8 million human lives by 2050 and reduce greenhouse gas emissions by 66%.
People are often overly concerned about protein consumption, however that's also not a concern. Vegans are easily meeting and exceeding their daily protein requirements, and a new study helps show that plant-based protein is also the better option for building muscle.
Last year the number of vegans in the UK increased by 261%, and vegan food sales increased by 1,500%. The key factor driving this shifting trend is you. The power lies solely with you and the choices you make every day. Whether you choose to fund the dairy and meat industries, or whether you choose to buy cruelty-free products. And you are making a big difference. Last month a large vegetarian food company decided to veganize all their products.
These are all signs of the approaching plant-based revolution that Google CEO Eric Schmidt predicated last year, and gives us hope that we're heading towards a better future.