Veganism is growing rapidly around and the world, and now we know that six percent of Americans identify as vegan - up from only one percent in 2014 according to a highly regarded industry report released this month.
The report, titled Top Trends in Prepared Foods in 2017 was prepared by research company GlobalData and shows the explosion in veganism over the last 3 years. It cites a growing awareness of the impact of meat consumption amongst consumers who are increasingly looking for more ethically produced and environmentally sustainable foods.
Six key consumer trends were identified, with veganism and 'going meat-free' listed as the #1 trend:
Go Meat-Free: Rising veganism and awareness of the impact of meat consumption are driving demand for meat-free products substitutes.
Another key trend identified was also around 'Ethical eating':
Ethical Eating: Consumers are connecting ethical and sustainable lifestyles with wellbeing and wellness, creating demand for more ethically prepared foods.
The report recognised that while consumers' diets are diverse, with many people claiming not to follow a specific diet, there is a gradual shift away from meat, largely in response to health trends.
Interestingly the report also showed 44% of consumers in Germany now follow a low-meat diet, which is a significant increase from 2014 (26%).
Meat consumption is held responsible for negative environmental effects as well as a wide range of health issues.
Consumer awareness of the detrimental health effects of animal products is slowly increasing. Earlier this month the groundbreaking documentary "What the Health" was released on Netflix, which explores the serious health concerns relating to the meat and dairy industries.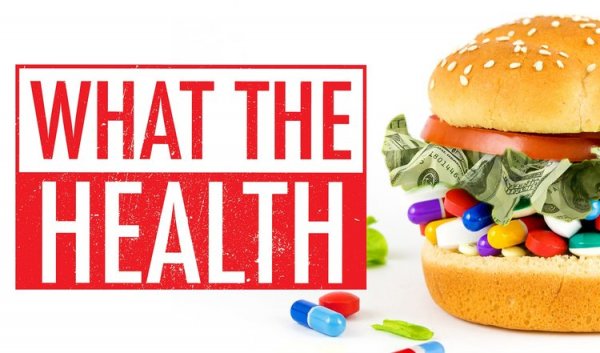 The documentary What the Health was released on Netflix this month
The latest research in nutrition continues to show the negative health impact of meat consumption. Last month the largest study conducted so far revealed that people who ate the most red meat were 26 percent more likely to die of nine major diseases than those who consume the least. Major health organisations like The American College of Cardiology are taking notice and are now recommending a plant-based diet citing up-to-date research showing plant-protein is significantly more heart-healthy than animal protein.
Vegan athletes continue to gain exposure for veganism and are helping to shift the vegan stereotype, such as the 252lb international rugby star who recently announced he'd been meat-free for two and a half years and was as strong as he'd ever been, and the group of vegan athletes who competed at the Naturally Fit Games and won 32 medals across a range of sports - including bodybuilding, CrossFit, Olympic weightlifting, kettlebell and powerlifting.
It's no wonder vegan athletes are doing so well - research shows that plant-based protein is the better choice for building muscle - as it comes without the harmful elements found in animal products that lead to disease and inflammation, and instead comes packed with antioxidants, phytonutrients and fiber that are protective against disease and promote recovery.
As veganism goes mainstream it continues to get easier and more convenient with an increasing number of restaurants and products catering to the rapidly expanding vegan demographic. This year we've seen cafes go vegan after watching a YouTube video, ice-cream parlours ditching dairy, as well as popular pizzerias removing animal products from their menus. The world's first vegan drive-thru opened this month and a large vegetarian company announced they would soon veganize all their products.
Even New York's largest dairy company completely ditched dairy after declining sales and is now solely producing plant-based milks instead.
Earlier this year in Europe a group of Danish politicians went vegan to bring awareness of the environmental benefits of a plant-based diet, and 24 EU members of parliament signed a letter urging Europe to shift to plant-based diet, citing the health and sustainability benefits.
All over the world people are waking up to the reality that meat consumption, our health and the environment are all intrinsically linked. We are inching closer and closer to the plant-based revolution that Google predicted last year.