After eight years in the making the highly anticipated movie produced by James Cameron and featuring Arnold Schwarzenegger finally debuted at the prestigious Sundance film festival in Utah, USA.
Directed by Oscar-winning filmmaker Louie Psihoyos (The Cove, Racing Extinction) and executive produced by James Cameron (Titanic, Avatar) , The Game Changers tells the story of James Wilks — elite special forces trainer and winner of The Ultimate Fighter — as he travels the world on a quest for the truth behind the world's most dangerous myth: that meat is necessary for protein, strength and optimal health. Meeting elite athletes, special ops soldiers, visionary scientists, cultural icons, and everyday heroes, what James discovers permanently changes his relationship with food and his definition of true strength.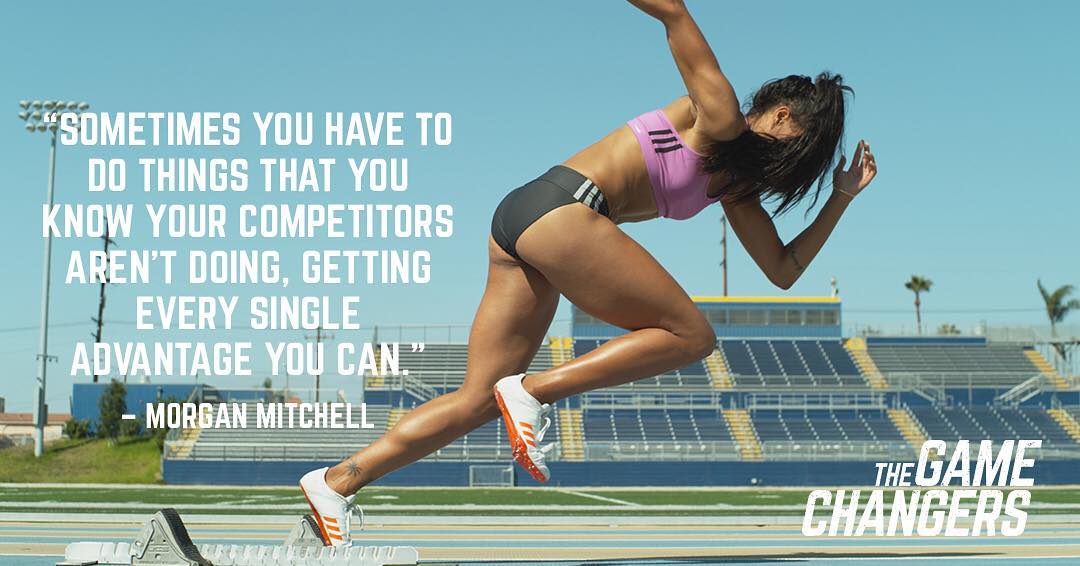 In the film, super athletes, including world record-holding strongman Patrik Baboumian, cyclist and Olympic Silver Medalist Dotsie Bausch, and record-setting ultra marathoner Scott Jurek, testify that a plant-based diet propelled them to their athletic successes. The documentary clearly shows how people are far healthier when they adopt a plant-based diet and eliminate meat from their diet.
Also amongst the cast are leading research scientists and medical doctors who convey solid evidence of the benefits of a plant-based diet both for the environment and for people's overall health leading to a better quality of life.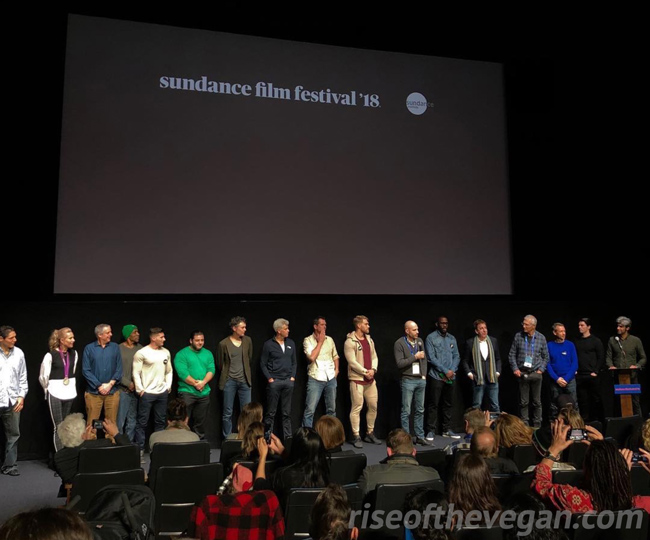 If you thought What The Health caused a spike in the interest in veganism last year, prepare for a spike of epic proportions after The Game Changers is released later this year.
This movie is sure to grab the attention of the general population and change the way people think about food. The myths 'meat is masculine', as well as the 'meat helps athletic performance' will be debunked by top scientists clearly demonstrating that, in fact, the exact opposite is true.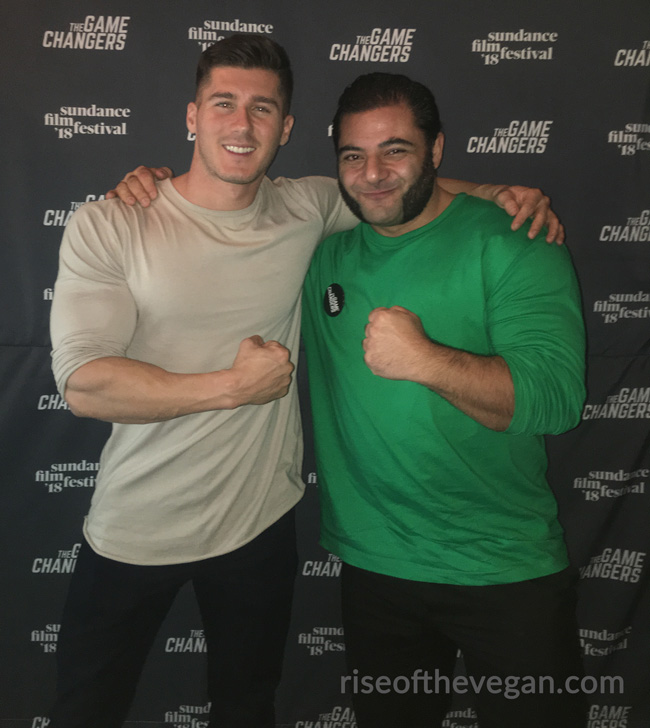 Massive Amounts of Muscle: IFBB Pro bodybuilder Nimai Delgado with World Record holding Strongman Patrik Baboumian
The amazing cast includes:
Arnold Schwarzenegger
Bodybuilder / Actor / Producer / Governor
Dr. Dean Ornish, MD
Founder, Preventive Medicine Research Institute
Dr. Caldwell Esselstyn Jr., MD
Director, Heart Disease Reversal Program - Cleveland Clinic
Patrik Baboumian
World Record-Holding Strongman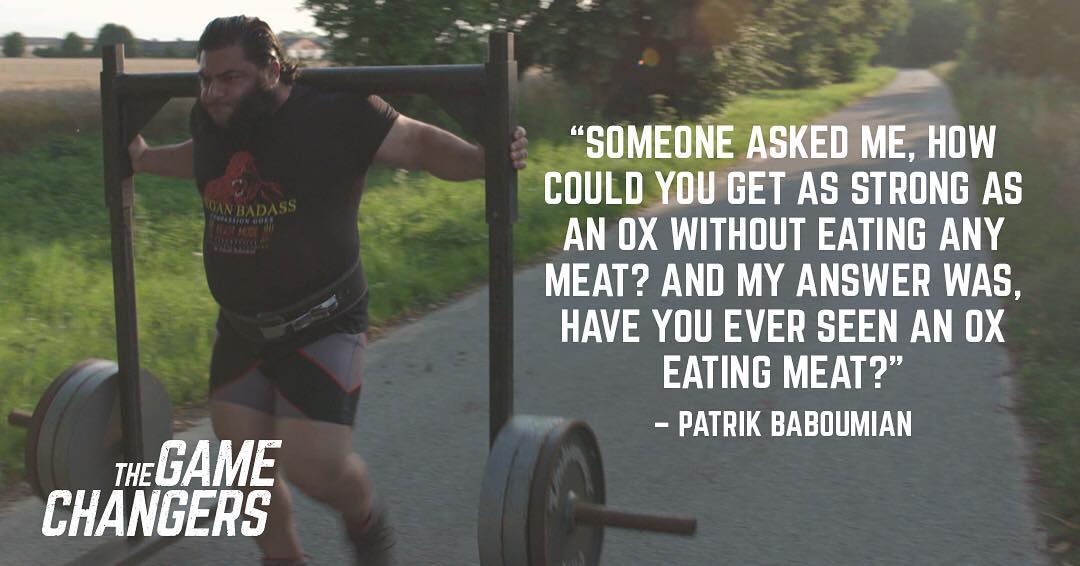 Scott Jurek
Record-Holding Ultramarathoner
Dr. Kim Williams, MD
President, American College of Cardiology
Kendrick Farris
American Record-Holding Weightlifter
Rip Esselstyn
Former Firefighter / Triathlete
Tia Blanco
Two-Time World Surfing Champion
Nimai Delgado
Professional Bodybuilder
Rob Bailey, MA, MSc
Research Director - Energy, Environment & Resources, Chatham House
Dr. Columbus Batiste, MD
Chief Cardiologist, Kaiser Permanente Riverside
Dotsie Bausch
Eight-Time US National Cycling Champion
Griff Whalen
Wide Receiver, NFL
Dr. Nathaniel J. Dominy, PhD
Professor of Anthropology, Dartmouth College
Morgan Mitchell
Two-Time Australian 400m Champion
Dr. Robert Vogel, MD
Co-Chair, NFL Subcommittee on Cardiovascular Health
David Goldman
MS, RD, CSCS, CPT - Sports Nutritionist / Exercise Physiologist
Mischa Janiec
Professional Bodybuilder
Bryant Jennings
Boxing Heavyweight Title Contender
Tim Lang, PhD
Professor of Food Policy, City University of London
Dr. Fabian Kanz, PhD
Forensic Pathologist, Medical University of Vienna
Dr. Aaron Spitz, MD
Lead Delegate, American Urological Association
Dr. David Katz, MD, MPH
Founding Director - Yale University Prevention Research Center
Dr. Scott Stoll, MD
Team Physician, USA Bobsled & Skeleton Federation
Dr. James Loomis, MD
Former Team Physician, St. Louis Rams/Cardinals
Dr. Terry Mason, MD
COO, Cook County Department of Public Health
Dr. Helen Moon, MD
Hematologist, Kaiser Permanente Riverside
Dr. Christina Warinner, PhD
Archeological Geneticist, Max Planck Institute
Dr. Walter Willett, MD, PhD
Chair of Nutrition, Harvard University
Johan Rockstrom, PhD
Director, Stockholm Resilience Centre
Damien Mander
Founder, International Anti-Poaching Foundation
Lou Smith
Former Cornerback, NFL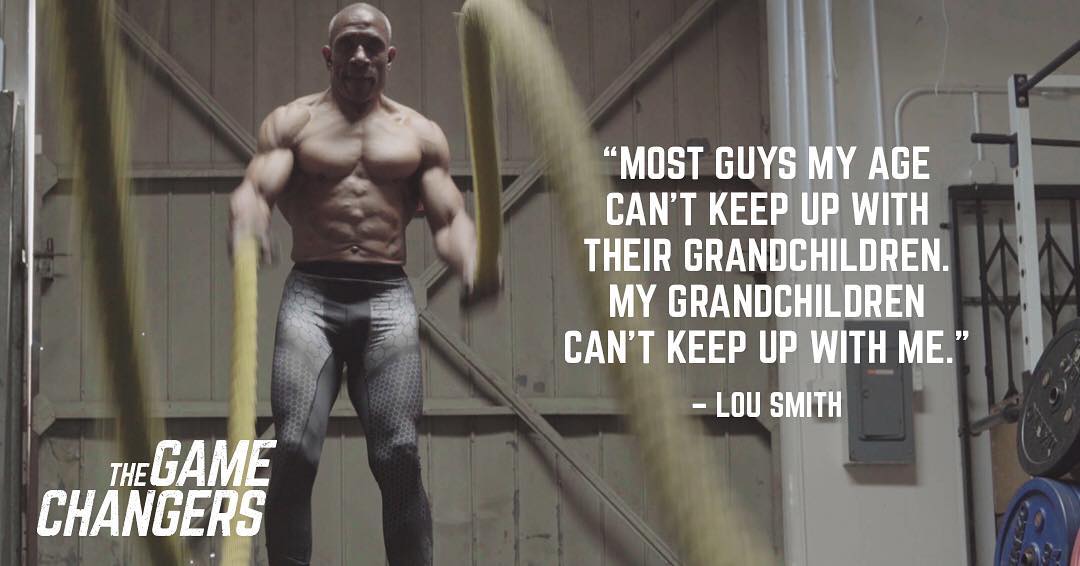 Screening times for Sundance film festival:
Fri. 19 January, 3:30 p.m., The Ray Theatre, PC
Sat. 20 January, noon, Sundance Resort, Provo
Sun. 21 January, 9:00 a.m., Temple, PC
Mon. 22 January, 9:15 p.m., SLC Library, SLC
Sat. 27 January, 6:00 p.m., Park Ave., PC
No general release date has been announced right now, but we'll relay that information as soon as we have it.